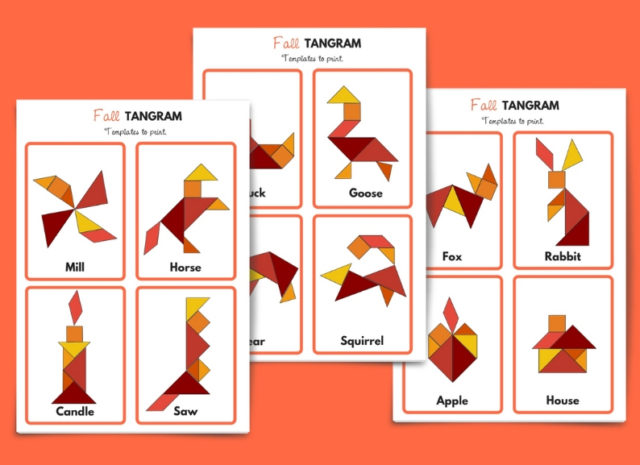 Today, I would like to share with you a game that is loved by all children, from 4 to 77 years old 🙂
Do you know what a Tangram is ?
It is an ancient Chinese puzzle made by cutting seven pieces from a square. Your child will be able to discover new shapes while playing with it and trying to solve puzzles.
A little while ago I shared here a Christmas-themed Tangram that you can still download.
This time, it is a Fall-themed Tangram that I am offering with its 12 fall patterns and a multi-coloured Tangram template, available below.
To download our free printable Fall-themed Tangram, please follow the instructions below.
I hope you will enjoy it !
See you soon with more games.