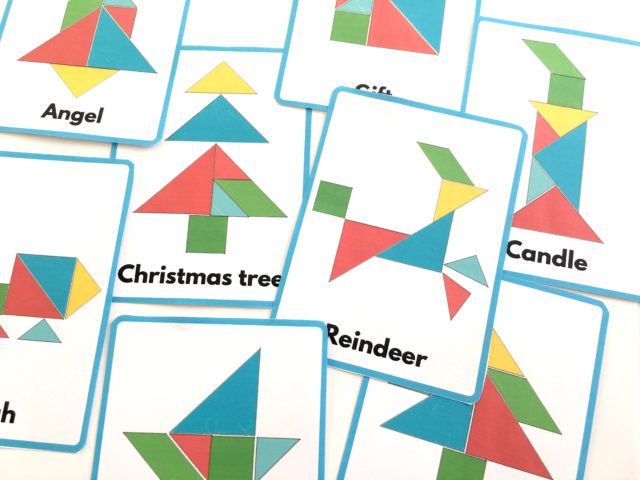 Tangram is a very well-known game in Kindergarten and children loves to reproduce its patterns. You may increase the difficulty level in submitting only an outline of the puzzles, in this case kids will have to find which shapes to use to solve the puzzle.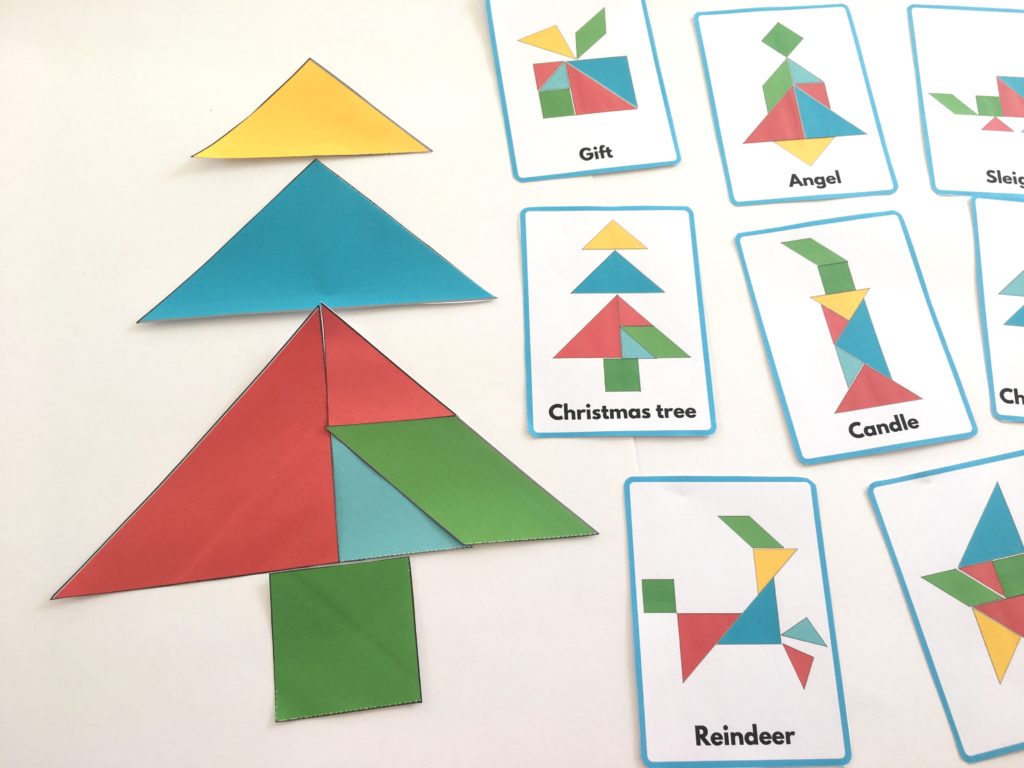 Simply follow the instructions below in order to download our special Christmas pack.
Our pack, free to download and print, includes 4 multi-coloured templates to cut out your own Tangrams + 14 fun Tangram puzzles.
You may laminate all your Tangram pieces if you wish them to last longer. 
I hope you will enjoy it.
See you soon with more games !