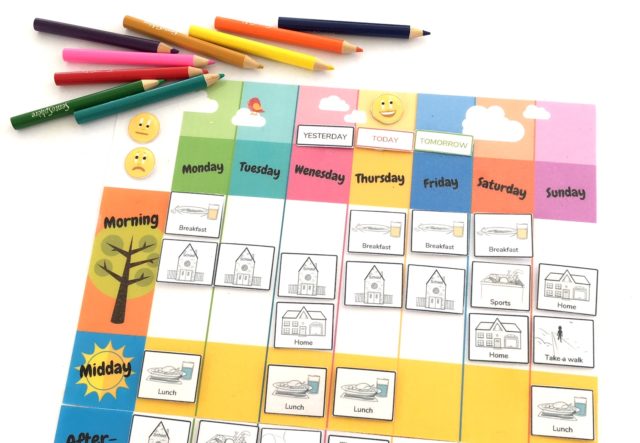 Today, create your own weekly planner for your kids.
When my eldest was 3.5 years old managing time was always challenging. For him all that happened before was "yesterday" and everything that was going to happen was "in a minute".
He also had difficulties in acknowledging the difference between breakfast, lunch and dinner, and would even ask me for a steak for breakfast, I am not kidding! Regarding the management of the weekdays, he only saw the weekends as "non school days" and the rest of the week was just a big mashup.
That is why I decided to create a weekly planner to help my little boy navigate that gigantic maze.
Here, you will be able to download a free weekly planner printable.
To craft it is simple, you just need to follow these 3 steps:
Print the table and glue it on construction paper
Print the labels, laminate them and cut them out
Once your labels are ready, either tape them on the table or use Blu Tack
To download our free printable weekly planner, please follow the instructions below 
I hope your kids will enjoy this weekly planner 
See you soon with more activities !