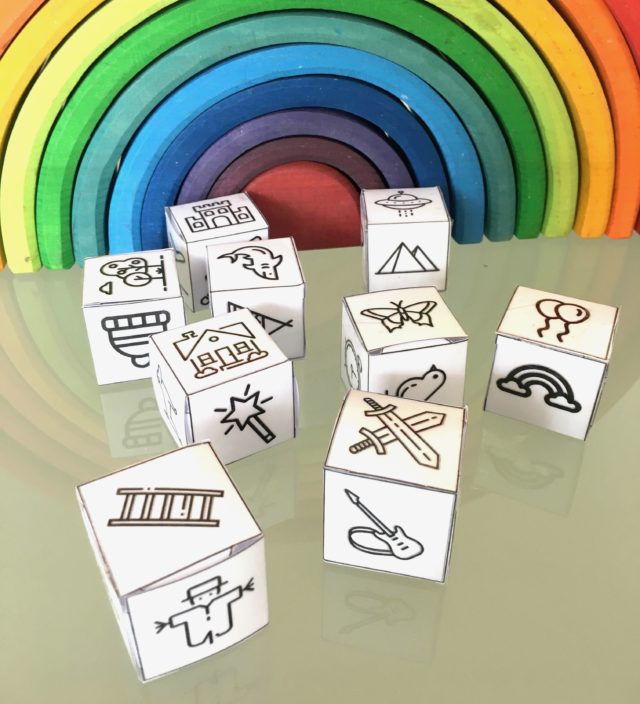 Here is a new original and fun dices game you are going to enjoy !
A great game for your kids to develop their imagination and creativity. With this game they can create and invent stories from simple pictures.
I love this game ! It is easy to use and you can take it anywhere. Don't forget to place it in your busy bag for your next holiday trips !
This activity is perfect for kids from 6 to 77 years old. 
 But I believe that 4 years old children can also have a lot of fun with it. Then to make it easier to play for little ones, just take out a couple of dices.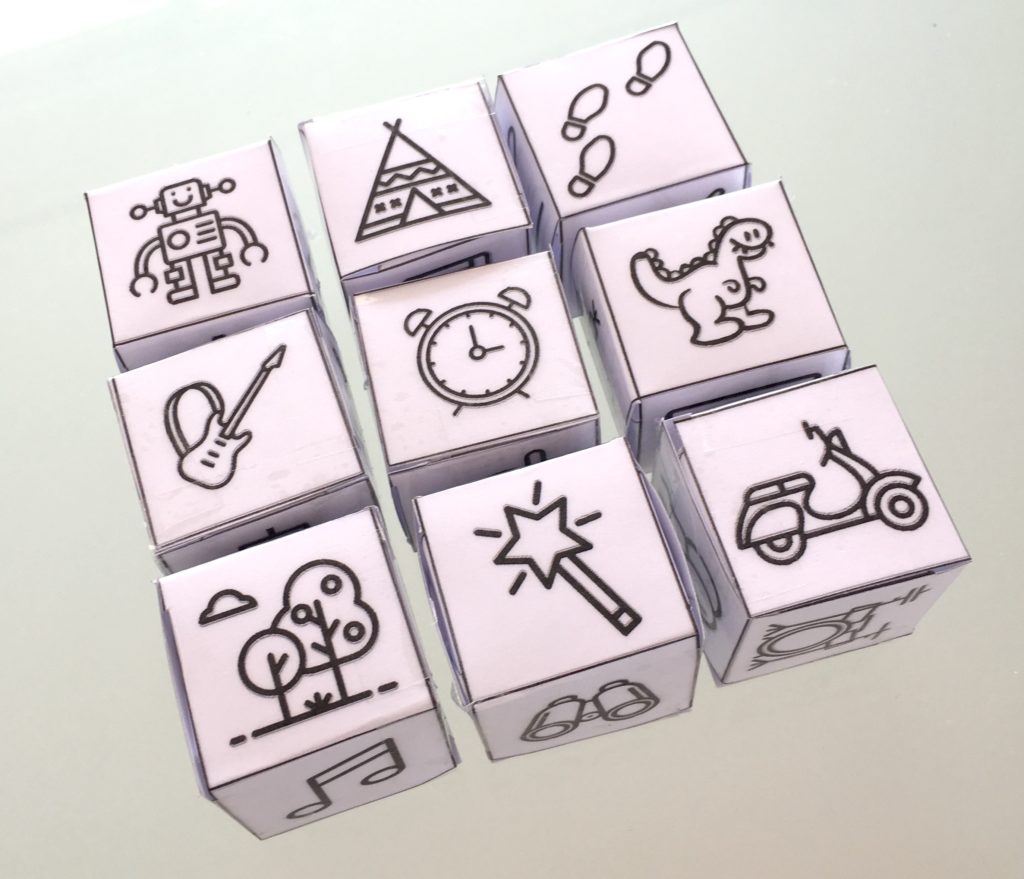 This game is made of 9 dices to print and laminate. A total of 54 different images that will help you create millions of different combinations.
To download our story cubes, please click on the link below.
I hope you will enjoy this game and that your children will have a lot of fun !
See you soon with more activities.