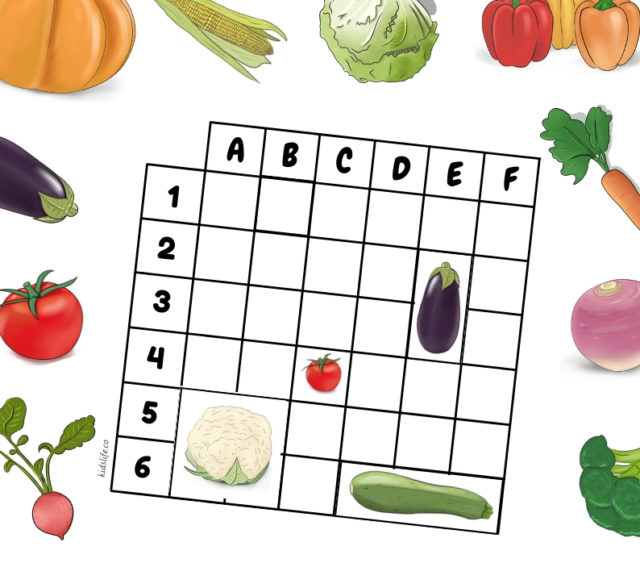 Today, I would like to share with you a fun game that kids love, a derivative of the game Battleship, let's call it : Battleveggie !
To play the game, just print twice the Battleveggie sheet, one for each player. If you can, laminate them, it is better as it will allow you to play this game over and over. 
Now comes your turn to gobble up your neighbor's vegetable garden before he does ! Hihihi
To download our Battle in the vegetable garden game as well as the rules, please click on the link below. 
I hope your children will enjoy this game.
See you soon with more activities !