You understood that, these days I am recycling my cardboard boxes.
There are so many things to create with cardboard that I don't know which way to look any more: small toys, big constructions, learning games, outdoor games, etc, etc…
So, I am sharing with you all the little marvellous games that we can make from cardboard boxes. And when I say boxes, it can be cereal boxes, shoe boxes, little boxes, huge boxes, basically all the cardboard boxes that you have at hand.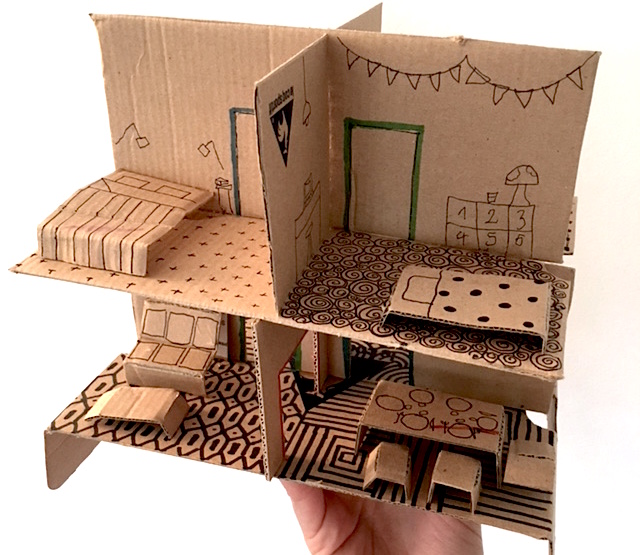 I have recently realised this small house and the kids loved it! I admit that I was afraid to make it for nothing but hopefully I didn't.
The plus: convenient to vary the game support for Playmobiles and other little figurines.
The proof: my little guys even managed to make their little dinosaur participate…
#2

A shoe to learn how to lace up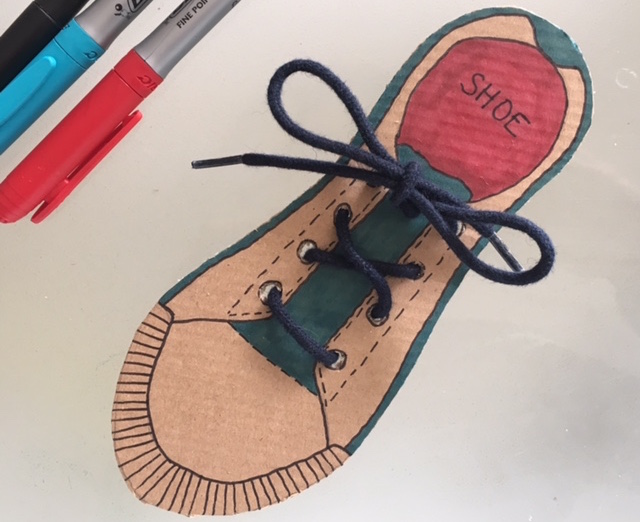 Great for children who are learning how to lace up their shoes. And way more playful than on a classic shoe!
The plus: very quick to make, is used as a learning support. Your child learns while playing.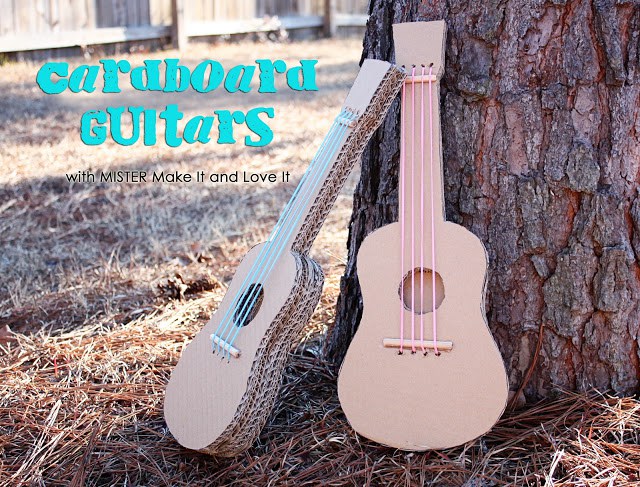 Ooooh, a super cute DIY again, and it will cost you way less money than an actual guitar (not to mention the absence of noise…). I love this cardboard guitar!
The plus: it changes from all that we have seen and it is great for the apprentice musicians.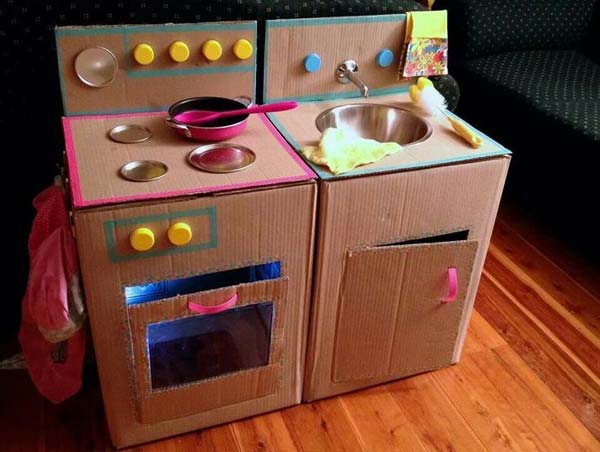 You think that wooden kitchens are too expensive and plastic kitchen are too ugly? Choose the cardboard kitchen and you will get everybody on board!
The plus: a game that every child loves and you can make it from scratch for them.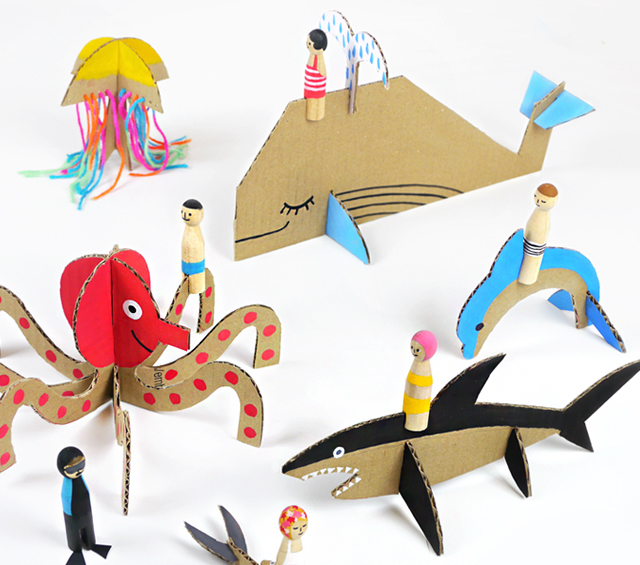 We haven't made these small cardboard animals that we saw at Mr Printables yet, but I think that we will soon! Too cute, aren't they?
The plus: you don't need a lot of cardboard, it is quick to make. The children can help and it is funny.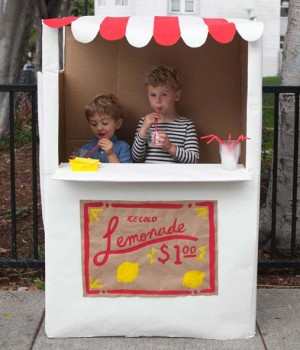 Call it how you want: a stand, a grocery store, a stall, a shop. Anyway, it is too cute and perfect to make your children play for hours during hot summers days!
The plus: a big size but not that difficult to make. Happiness in the eyes of your children.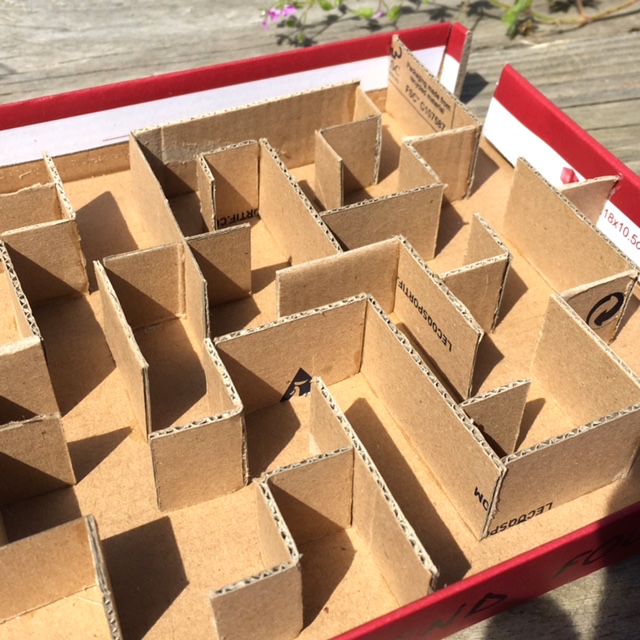 Made from a shoebox, this marble labyrinth is not as difficult as it seems! You just need to have a little bit of time to cut the pieces of cardboard and to stick them (1 hour max).
The plus: suitable for children from 3 to 10 years old because you can adjust the DIY according to your children's age.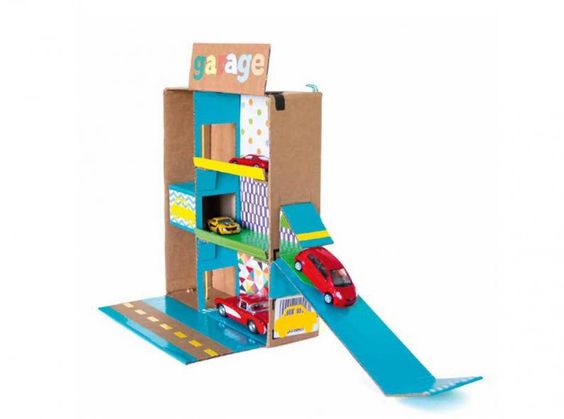 I have seen a lot of cardboard garages but this one is particularly beautiful! Well, we can also make a way simpler one, don't worry. Click on the link to see all the carboard garages.
The plus: you can adapt the garage to your kids' wishes. You can also use it to teach them how to count (use the numbering of the parking spots).
#9

A fortified castle (small size version)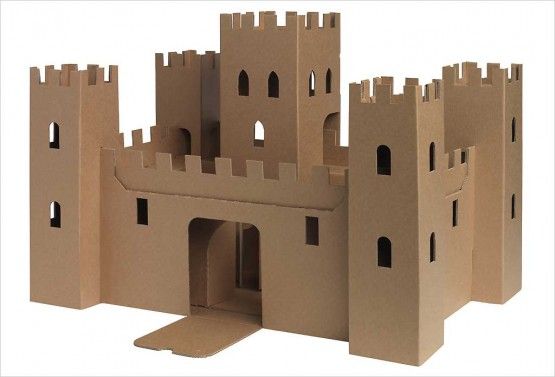 So cool, right? I haven't realised this DIY because we received the Pandacraft box with a fortified castle to build. So, I don't need it but I think that this one is really nice though!
#10

A fortified castle (big size version)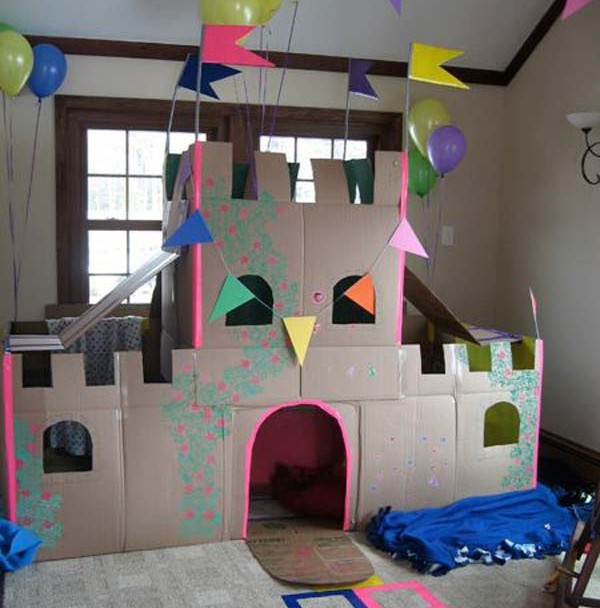 Well, hello ??! have you seen this wonderful castle?? Who wouldn't have wished to have this as a child??!
The plus: your children will do more than love you, they will worship you!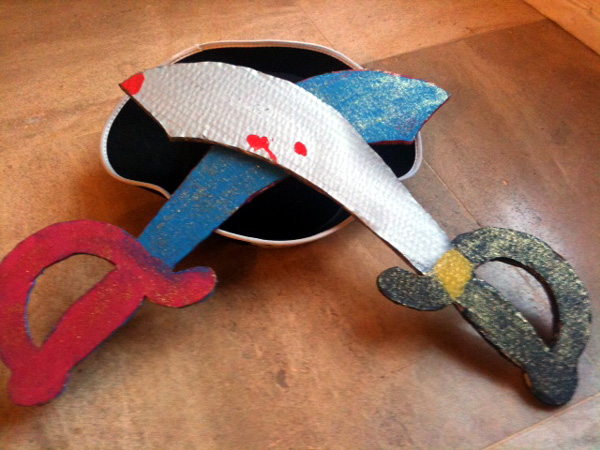 Perfect to build for a pirate birthday or the days when you children are bored. I love this very simple DIY which allows children to play with a sword without hurting themselves!
The plus: easy to make, the children can paint it and in my opinion, they will enjoy it for quite some time…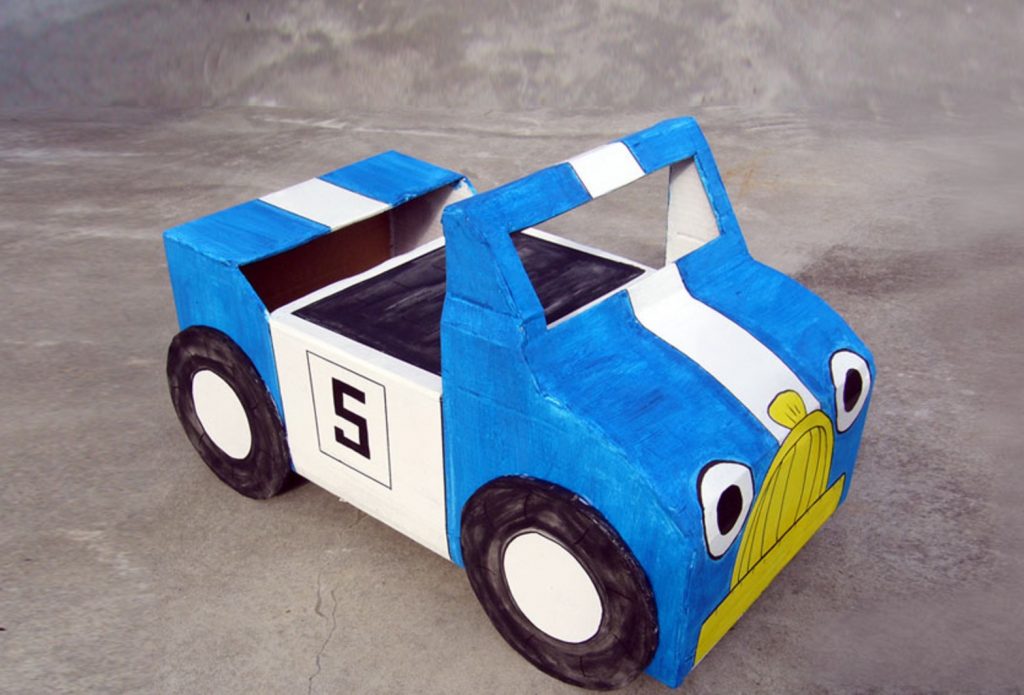 Well, I think that this one is taking more time to do… Making a cardboard car must not be easy but the outcome is great!
The plus: no need to explain you how happy your children are going to be when they see it! You can even make them participate.
Perfect to complement the car. And I think that the cardboard traffic light is an amazing way to animate your garden with a really simple game!
The plus: if your children ride bikes, it could be a great garden accessory.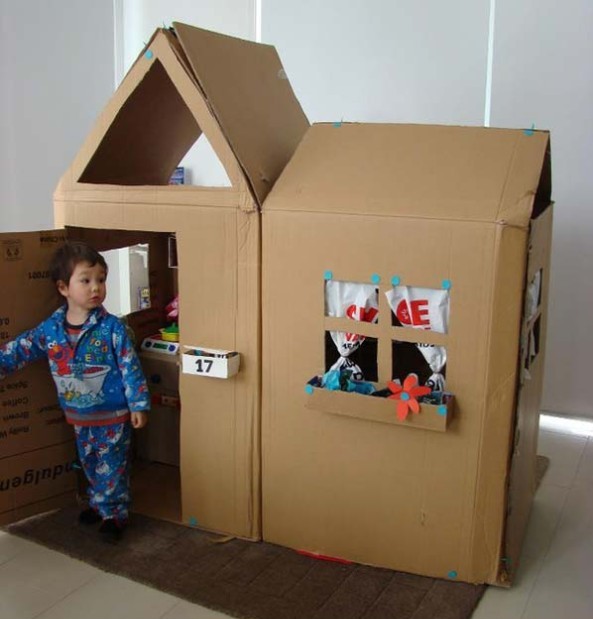 Classic, timeless, the cardboard house guaranties you a few hours of tranquillity…
The plus: the dream of every child, right??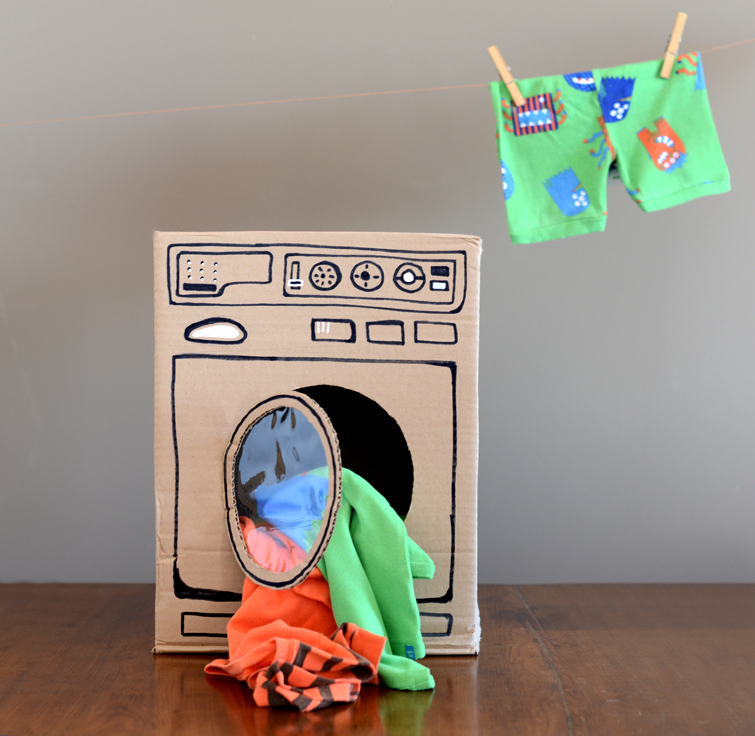 Why not? I love the design of this washing machine!
The plus: great to prepare our children to doing their future laundry. More seriously, children love to imitate the activities that we do every day and that can seem to be really annoying to us…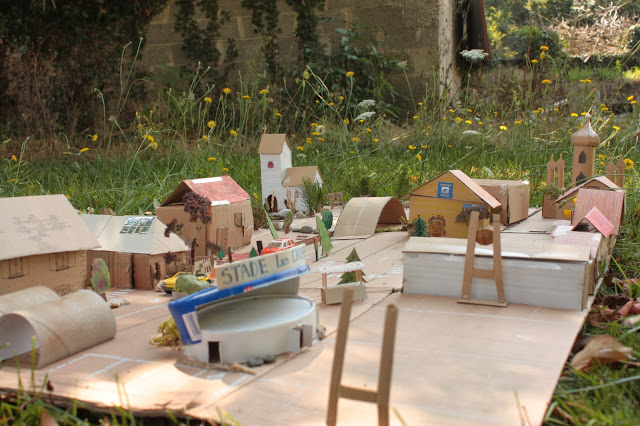 Well, you are initiated now. Cardboard holds no secret from you! So, go crazy and imagine the craziest cardboard city that can exist!
The plus: you can create it with your children and it can keep them busy for hours.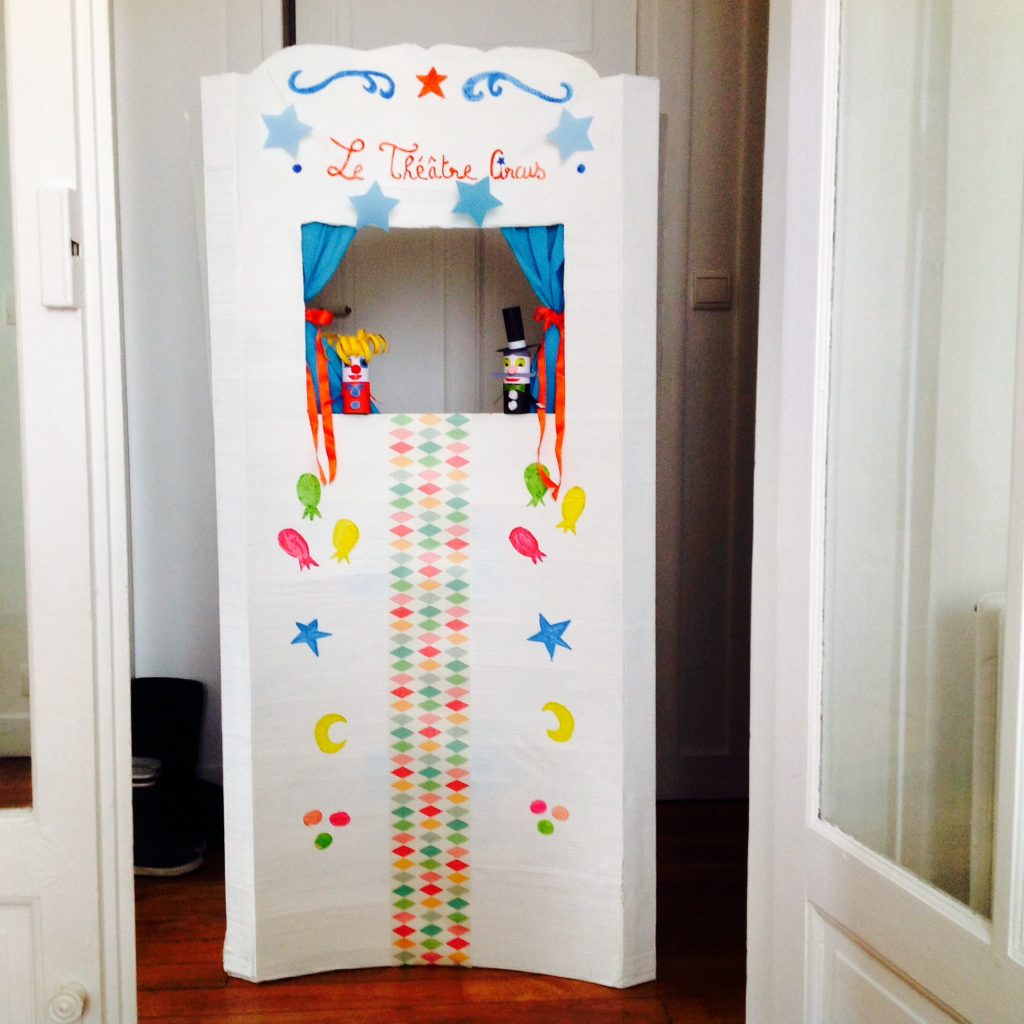 Every child should have a theatre, right?? I think that it is a very good support to express feelings or to stage experienced situations.
The plus: quick to make, for thousands of plays.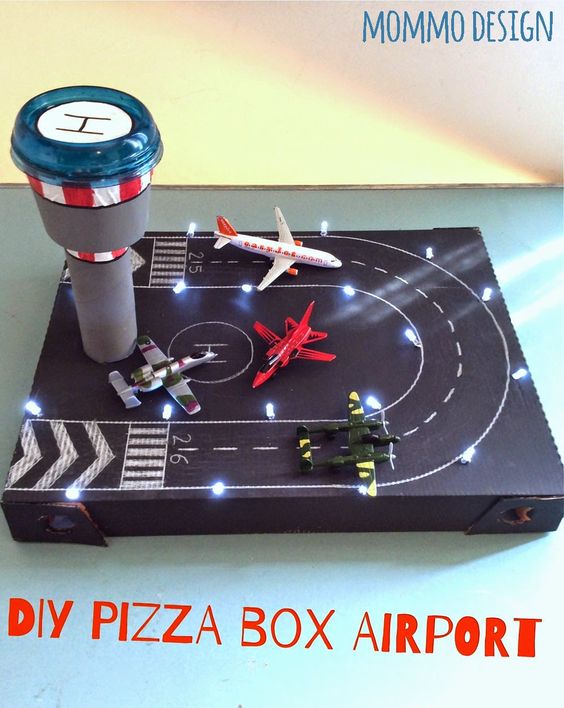 I like this DIY realised with a pizza box very much. And I think that my little boys would be fond of it!
The plus: no need of a lot of things, and a nice game support.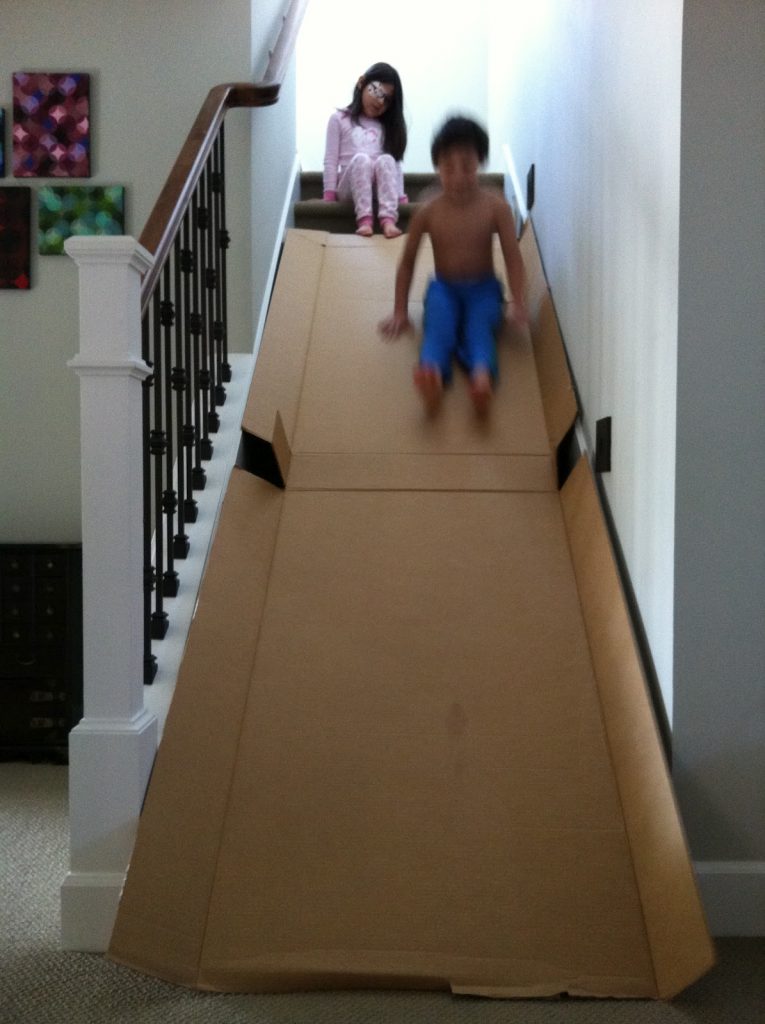 Finally, and for the fun, realise very easily a giant slide at home by using old cardboards. Well, here we need to have stairs…
The plus: very quick for a total blast.