Today's Christmas activity is to make stained glass window ornaments with your kids. When light passes through, nice colours will appear and children will be amazed.
Christmas stained glass window craft
To craft these ornaments you don't need much, but with younger children you will need to prepare beforehand to make it easier. Older children can easily do it by themselves.
Materials
Black construction paper
Multi-coloured tissue paper
Cissors
Pencil
Self-adhesive liner for book cover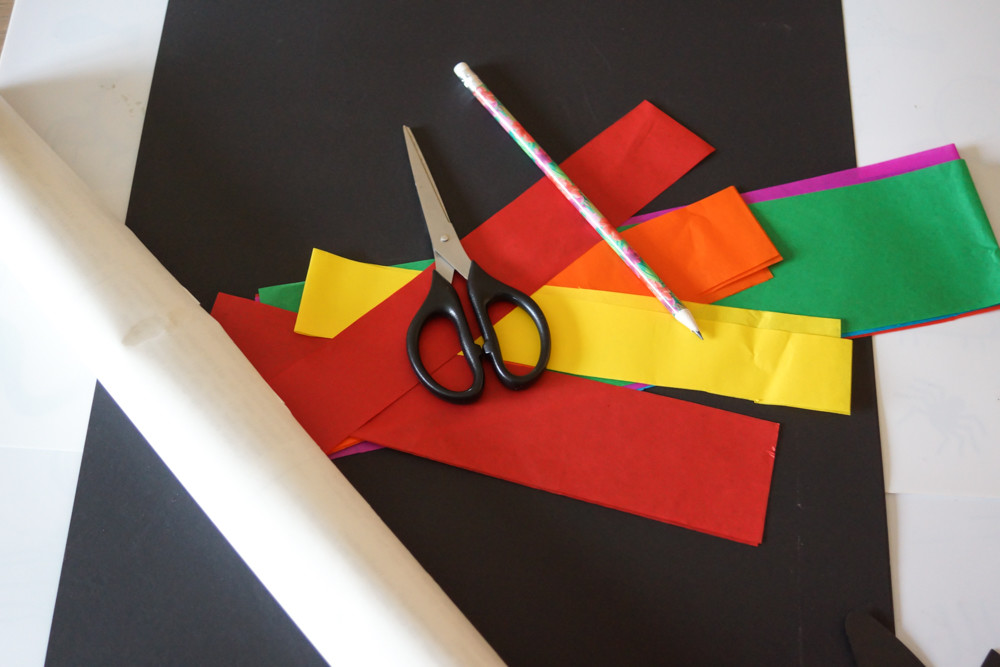 Steps
Start by creating your ornament shapes. You can either draw them or, like myself, find a printable template from the internet. Follow your imagination: Christmas decorations, Christmas tree, Santa, gifts … Just remember that your kid needs to be able to add bits of paper inside, in order to create his ornament.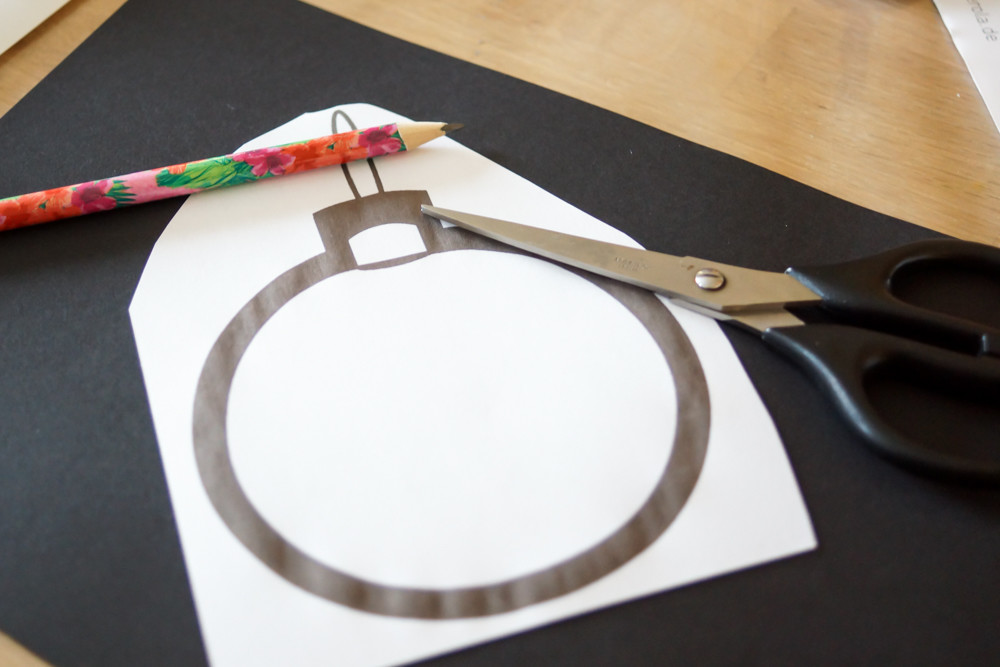 You may be able to find pre-cut shapes in craft shops. On my pictures you will see I used both, the one I made, the one I bought.
While you are cutting out shapes, your kid will be able to cut the tissue paper in pieces. Make sure they are neither too big nor too small and that they are of different shapes.
Then press your black pattern on your self-adhesive liner. Now it is time for your kid to add his little pieces of paper inside to make his ornament. He can either fill everything or leave some blank space. His choice.
Once you kid is done with it, cover his work with another sheet of self-adhesive liner and cut out the excess.
Well done ! Your stained glass window ornament is finished. Now, you just have to stick it on your window with some see-through tape.
Here I used a printable template.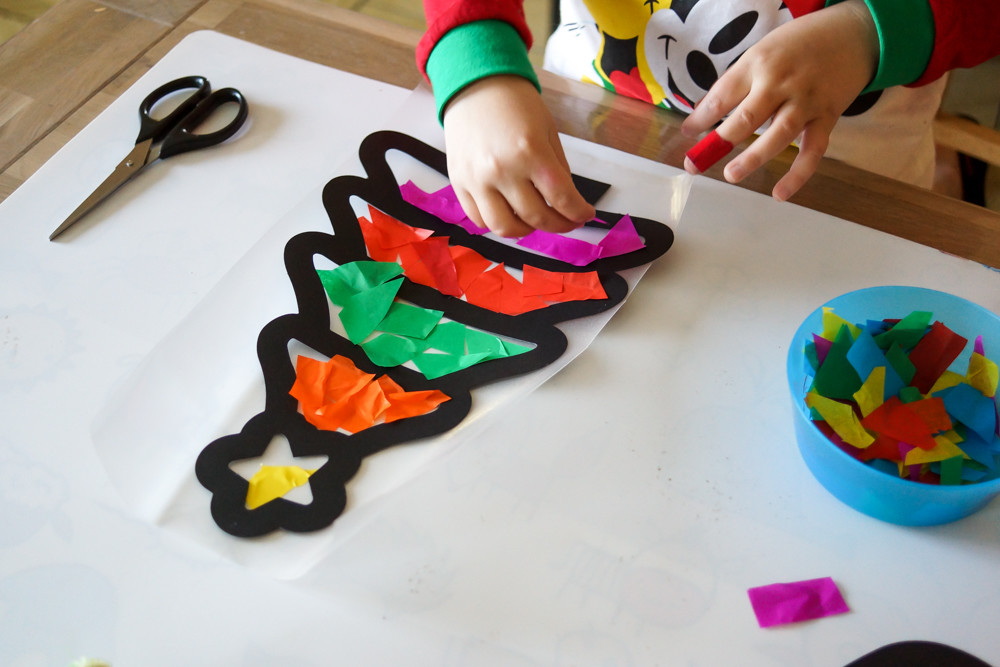 Here is the result
We love to make all kind of stained glass window crafts but the Christmas ones are my favorite. Let's feel up our windows !
This craft can be made with little ones.
Did you enjoy it ? We can't wait to see your creations. See you soon with a new Christmas activity.