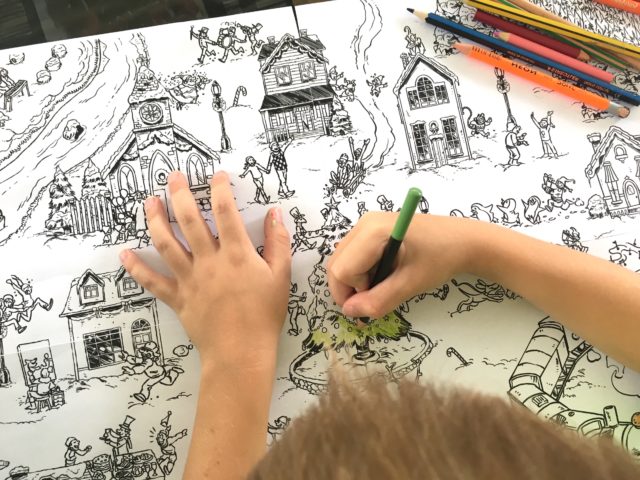 Ho ho ho,
Today, I'm sharing with you a giant coloring Christmas village, perfect for the holidays.
Yay!
You'll have to print this four A4 and put them together. Your kids will be so happy.
You can even put it in their Advent Calendar, what a nice gift!
To download our Giant Coloring Christmas Village, click on the link below. 
I hope that you'll like this cute Christmas village and that your kids will have an awesome time with it!
See you soon,
Sonia